Lethbridge Football Club
Lethbridge Football Club has released its 2017 Outdoor program Click here to download the program.
---
ASA Coaching Education
The Alberta Soccer Association Coach Education Department is pleased to announce the 2017 schedule for our Coach Licensing Courses and Evaluations. If you are interested click here form more details.
---
Lethbridge FC 2017 Outdoor Evaluations Schedule
If you are interested in playing competitive soccer please click here to see a listing of age groups, dates and times for LFC Outdoor Evaluations.
---
LSA Memorial Tourmanent
Registration for the 2017 Memorial Adult Tournament is now open.
Click here for Information form
---
Lethbridge Soccer Association 2017 Outdoor Registration.
---
Relative age and developmental age: Is your child getting shortchanged?
Jim GroveFebruary 1, 2016No Comments »
Why do kids differ so much in speed, strength, and skills?
When adults watch small children getting started in physical activities and sports, they see that some are clearly bigger, faster, stronger, and even "more skilled" than others. Based on these observations, they often assume that some children are "natural born talents" and others aren't.
Most often they're wrong. If we are talking about pre-teen children in a given birth year, the adults are probably witnessing one or both of two factors: relative age and developmental age.
Relative age refers to the month of the year in which the child is born. A child born in January, for example, is almost a full year older than the classmate who is born in November or December. When these two children start Grade 1 together, can you guess which one is more likely to learn their ABCs faster? One year can make a very big difference.
Developmental age is different from relative age, but it produces similar discrepancies. It refers to the physical, mental, and emotional maturation of the child. And children can vary widely in their developmental age.
Have you ever had the feeling that some kids mature faster than others, even if they are born in the same month and year? You're right. Some kids do mature faster than others. And some kids are outright slow to develop. It's not good or bad. It's just different, a product of genetic diversity.
The kids who mature earlier than their peers of the same birth year are said to have an older developmental age than their peers, and they are colloquially called "early maturers".
Why should you care about relative age and developmental age? Because your child could be getting shortchanged. Either by their teacher, their coach, or even you.
As the research clearly shows, kids born late in the year are disadvantaged. They tend to perform less well in school and sports than their early-born peers, and consequently they tend to receive less recognition and encouragement. And if they also happen to be late maturers, the effect is amplified.
You might guess what happens next. In many instances, they start to put less effort into school, and they lose even more ground relative to their older and more mature peers.
These sorts of distortions happen all the time in sports and physical activities. Children with an older relative age or developmental age — or a combination of both — tend to outperform their peers in the early years. And what does the coach or parent think? "Wow! That kid is talented!"
Sorry, but the kid is probably not especially talented. If you dig deeper, you'll probably discover that the child has simply been born early in the year and/or matured early.
Why should we care?
Because the child born in December may eventually outperform their peers born in January, but only if they receive equal coaching and teaching attention in the early years. If we decide, when they are only 8, to relegate them to a lesser-quality program or give them less coaching and teaching based on their "lesser talent", they may never reach their full potential. They may, in fact, fall very far short of it. And that is a great loss to everyone, especially the child in question.
So be careful when you assess "talent" in children. Remember the relative age effect and the impact of developmental age. Don't be too quick to judge children as talented or untalented. You could be shortchanging them for life.
---

---
Letter from a Volunteer Coach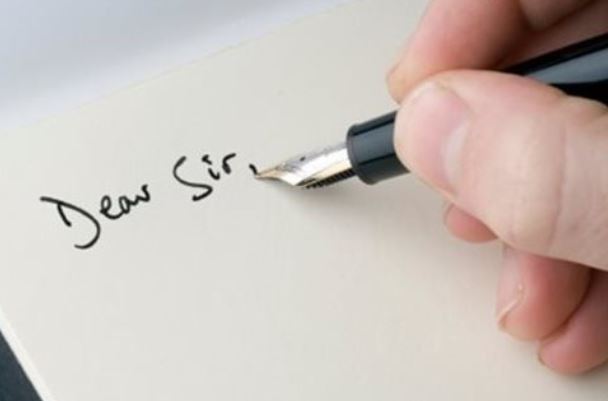 "Today I heard a comment made about me behind my back. I started to turn around and look, but then decided better of it and kept my eyes on the field.
My wife hears things like this more often than I do, because many of you don't know who she is. She tells me what you say. I have received... angry emails, full of "suggestions," about who should be playing where and how I... lost that day's game for the kids. I thought I'd write an open letter to all of you parents, even though I might never send it. I'll start it this way: "I am a volunteer."

I'm the one who answered the call when the league said they didn't have enough coaches. I understand that you were too busy. I have some news for you. I'm not retired. I'm busy too. I have other children and a job, just like you do. Not only do I not get paid to do this – it costs me money. I see you walk up to the game 15 minutes after it started, still dressed for work. Do you know I've already been here over an hour? Imagine if you had to leave work early nearly every day. I've never seen you at a practice. I'm sure you're plugging away at the office. But I'm out here, on the field, trying my best to teach these children how to play a sport they love, while my bank account suffers.

I know. I make mistakes. In fact, maybe I'm not even that great of a coach. But I treat the kids fairly and with respect. I am pretty sure they like coming to my practices and games, and without me or someone like me, there'd be no team for them to play on. I'm part of this community too and it's no picnic being out here on this stage like this. It's a lot easier back there with the other parents where no one is second-guessing you.
And I also know you think I give my son or daughter unfair advantages. I try not to. In fact, have you ever considered that maybe I'm harder on him than on the others? I'm sure he hears plenty of criticism at school from classmates, who hear it from you at home, about what a lame coach I am. And if, even unconsciously, my kids are getting a slight advantage because I know them better and trust their abilities, is that the worst thing in the world, considering the sacrifice I'm making? Trust me, I want to win too. And if your son or daughter could guarantee we'd do that, I'd give them the chance.

After this game is over, I'll be the last one to leave. I have to break down the field, put away all the equipment and make sure everyone has had a parent arrive to pick them up. There have been evenings when my son and I waited with a player until after dark before someone came to get them. Many nights I'm sure you've already had dinner and are relaxing on the couch by the time I finally kick the mud off my shoes and climb into my car, which hasn't been washed or vacuumed for weeks. Why bother cleaning it during the season? Do you know how nice it would be if, just once, after a game one of you offered to carry the heavy gear bag to my car or help straighten up the field?

If I sound angry, I'm not. I do this because I love it and I love being around the kids. There are plenty of rewards and I remind myself that while you're at the office working, your kid is saying something that makes us all laugh or brings a tear to my eye. The positives outweigh the negatives. I just wish sometime those who don't choose to volunteer their time would leave the coaching to the few of us who do."
Author Unknown
---
RESOURCES FOR COACHES, PARENTS & PLAYER
---
For Refereeing Information see "Refereeing" tab at the top right of this page.
---
---
The Lethbridge Soccer Association would like to say a BIG Thank You to all of our team and field board sponsors.
We would like to express our gratitude to all the businesses and organizations for helping to make our soccer program a success! Please show your appreciation by visiting their websites or establishments and utilising them when they can be of service to you.